About InFRE

The International Foundation for Retirement Education® (InFRE) is a non-profit 501(c)(3) organization founded in 1997 with the help of the National Association of Government Defined Contribution Administrators (NAGDCA) and the National Pension Education Association (NPEA), and Texas Tech University, the leading financial planning university in the country, to address the tremendous retirement challenges facing middle mass and mass-affluent consumers by creating the Certified Retirement Counselor® (CRC®) certification.
InFRE exists solely to help retirement counselors and public plan administrators increase the retirement preparedness of the American worker. With InFRE, professionals from the many different aspects of the retirement industry (private sector or public sector, defined benefit, defined contribution or IRAs, retail or institutional, university professor or students) have access to quality education and tools so they can assist employees and clients with retirement preparedness. This way, everyone can face a more secure future.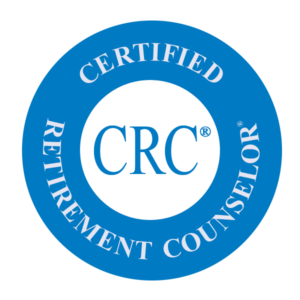 InFRE's Certified Retirement Counselor® (CRC®) certification is designed to help retirement planning professionals demonstrate a mastery of subject matter, a commitment to the retirement planning profession, and adherence to a code of ethics and continuing education requirements.
Why the CRC is needed:
American workers are now more personally responsible for their retirement plan and are spending more years in retirement.
Fundamental changes have been made or are foreseen in employer-sponsored pension plans, Social Security and the Medicare system.
Retirees face medical and long-term care expenses of unknown cost and length.
New retirement products and investment management methods are being introduced regularly to meet retirees' needs for lifetime income and flexibility.
The definition of retirement is changing as people now phase into their retirement with bridge jobs, new careers or businesses, and people have to make decisions about where they will live and what they need to do to become retirement ready.
Our curriculum includes research-based planning models and methods to objectively prepare:
Representatives of retirement product and service providers
InFRE's Board of Standards and Policy Development for the Certified Retirement Counselor® (CRC®) accredited certification.
About the Publisher
The Int'l Retirement Resource Center provides retirement-specific training and education programs by leading experts to help advisors and consumers make informed retirement decisions – a one-stop-shop for resources for advisors, wealth management firms, employers, public sector retirement systems, financial services companies, and future retirees.
We value our readers' privacy as much as we value our own. Please read our Privacy Policy here.